Face Mask - cornflower blue
Regular price

Sale price

$29.00
The best face mask to get you through how we all must now live in the world. When everyone wears a mask, the rate of virus spread drops below 5%. Let's help each other and all wear a mask.
Two options, two sizes. Choose your mask.
The regular size is for small/medium faces. The larger is for medium/large faces. 
The regular tends to fit women better, the large tends to fit men better. Faces come in all shapes and sizes! These two fit most.

Select ear loops or around the head. 
The around the head style tends to give the most snug fit.
The ear loops are easier to take on and off and is the most popular style.
It comes down to personal preference. 

The ear loop style is made with soft cotton lacing, tied with a slip knot to adjust to the proper size.
The around the head style is made with thin flat elastic for a comfortable, snug fit.
Materials
Ours is made from a soft brushed cotton canvas with a dense weave as the exterior layer. 
The lining is a combination cotton/synthetic blend of the absolute softest material you've ever put your lovely face on. It is designed to let moisture evaporate quickly, keeping your skin from getting irritated while wearing a mask. Originally designed as a luxury bedsheet fabric by Nollapelli, where they focus specifically on moisture wicking to prevent long term wrinkles while sleeping. We're super excited to partner with another female run company on what we have fallen in love with as the best material to use for the lining of our reusable masks.
Filtration
Each mask has the ability to insert the filtration material of your choosing. 
Cleaning
Machine washable.
Price
$29 = 1 mask made from quality materials and ethical manufacturing while also creating new jobs during a global pandemic.
This is version 4
The mask you receive may have minor variations from the photos shown above. We are learning a lot about making these as we go. Please be patient with us as we learn this process alongside you. We feel really happy about the mask we've developed and tested. We wear this mask for 8 hours a day while we work in our shop and find them to be the most comfortable option. Now that a few versions have shipped to customers, we are getting the same positive feedback from literally everyone who wears one. Thanks for the support!
PLEASE NOTE:  PLEASE EXPECT 3-10 DAYS BEFORE THEY SHIP OUT.


These are personal use fabric masks. These are not medical grade masks. The CDC recommends at least 2 layers over your face when out in public. This meets those standards.


**Masks will ship w/in the USA for free via USPS First Class Mail. 
Canada, $7 
The rest of the great wide world, $20
If combined with other items in the shop, shipping charges will apply. 
1. Where is this made

Every Moop bag is designed and small batch manufactured in Seattle, Washington. For over 15 years, we have been producing bags designed for your day to day use. US made, small batch manufactured, made from durable materials, built to hold up for years on end. Born in Western Massachusetts, raised in Pittsburgh, PA and now happily making bags in Seattle, WA.

est: 2007
2. About our fabrics

We purchase high quality fabrics from trusted, USA based sources.  Our years of manufacturing and carrying our bags have helped us hone in on what works best for our bags and holds up to daily use.  Here's what we are currently using:

 

Waxed Canvas

100% cotton canvas has wax integrated into the fibers during the weaving process and finished with a top coat of wax for added water resistance.  Waxed canvas has a distressed look that will age and change over time.  We source ours from a 7th generation family owned and operated manufacturer, an industry leader in coated fabrics.  Waxed canvas was originally developed in the late 1800's for long shore fishermen who needed to stay warm and dry.  We like that legacy.

Water resistance: High

 

Water Resistant Canvas

100% cotton canvas.  Much like waxed canvas, a water resistant coating is integrated into the fibers during the weaving process but, there is no top coat wax finish.  This results in a surface that is only slightly distressed and will look the same, day in and day out.  It has a water resistant coating which makes it extremely durable and able to withstand the elements, keeping the contents of your bag dry.

Water resistance: High

 

Corded Canvas

100% cotton canvas with a corded weave.  Corded canvas is similar to corduroy only it has no pile, does not pill and breaks in like your favorite denim.  Corded canvas has not been treated with any water resistant coatings.
Water Resistance: low

 

Brushed Canvas

100% cotton canvas with a slightly brushed surface. Soft to the touch. Our brushed canvas has not been treated with any water resistant coatings.

Water resistance: low

 

Cordura®

Cordura® is a high performance, highly water resistant fabric.  It is light weight, extremely durable and will not absorb water.  We use Cordura® brand nylon which is all made in the USA.

Water Resistance: High

 

Leather

Our leather comes from a handmade shoe manufacturer in upstate New York.  We have partnered with them to upcycle their scraps when we can.  The leather detailing may have marks and scars due to this process but, it will never lose structural integrity.  Leather hides are sourced from Horween, the famous Chicago tannery founded in 1905.

Our full leather bags are made from leather we custom designed, from color to finish with a small family owned and operated tannery based in Los Angeles, CA. We had the aging process in mind with this leather. It will break in and age for each person in a slightly different way, carrying the marks of your daily life as it builds character.

 

Wool Felt

Our wool felt is a dense industrial wool felt. 100% merino. German milled and dyed. Felt is shock absorbent and water resistant.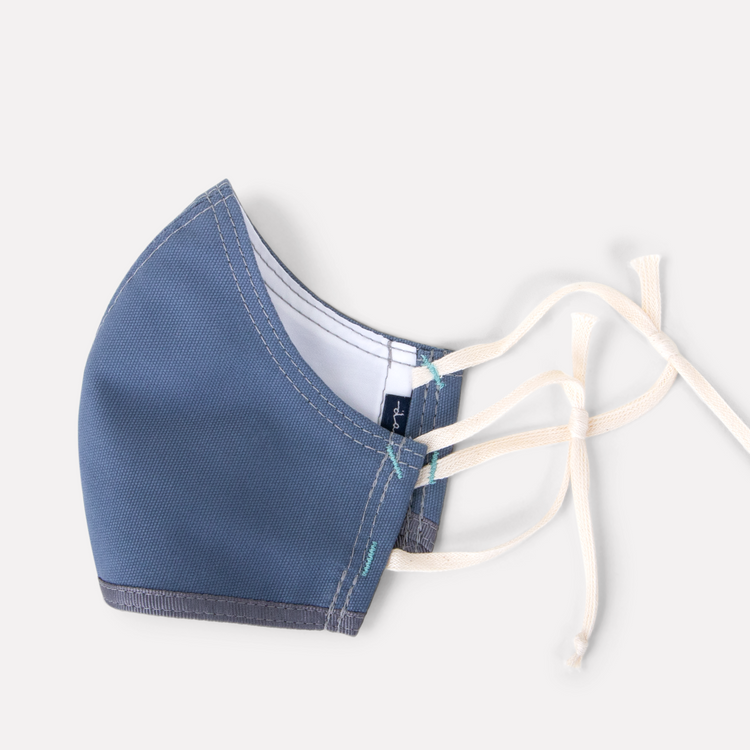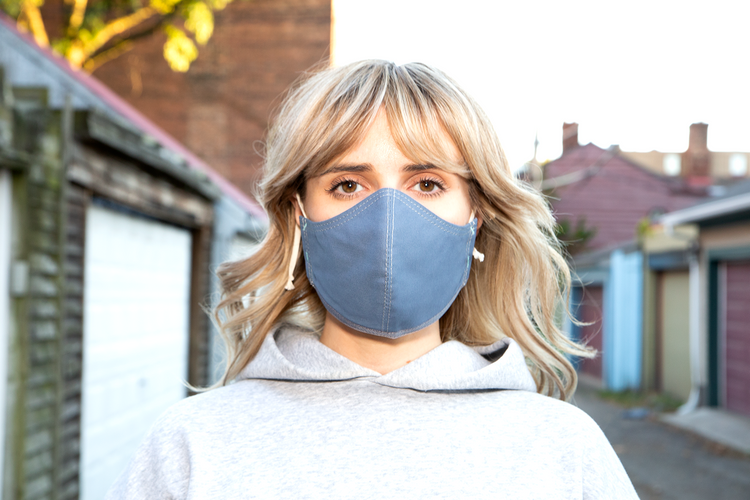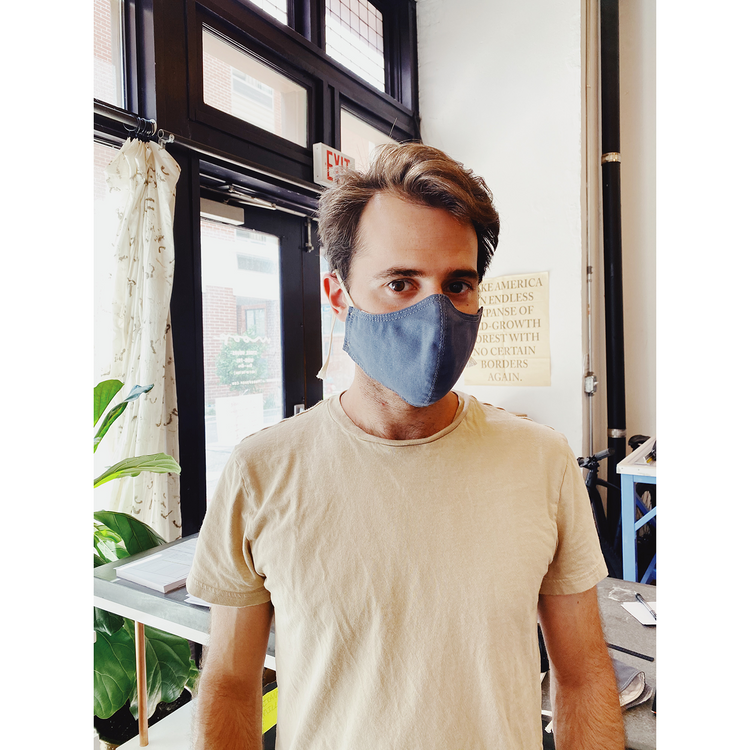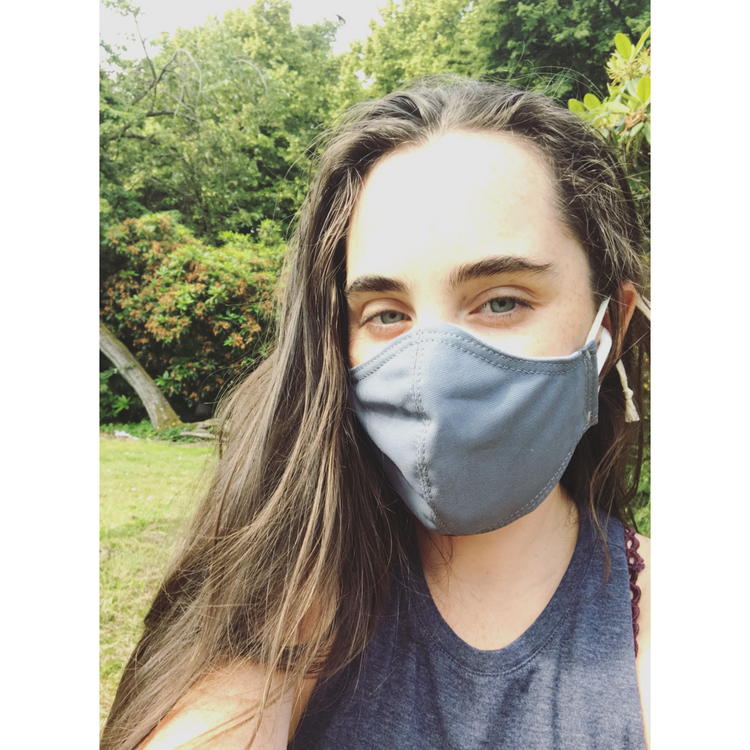 Made in Seattle
Sustainable / Local / Small Batch Manufacturing, all within a few miles of where we live and work.
Woman Owned
100% Female Owned.Easthampton / Pittsburgh / Seattle
Built to last
Durbale / Water Resistant / Designed for Daily Adventure / since 2007