Tiny Zip Pouch - RAINCOAT
Regular price

$29.00

Sale price

$29.00
A small zip pouch perfect for use as a small toiletries case, a small bag to fill with all of the little things you want when you switch from bag to bag or as a place to stash your small stuff like bike tools, keys, phone cords, pencils, tampons, make up, charging cords, coins. Combine it with a Utility or Work Tote for the perfect combo.
7" wide x 3.5" tall 


Made from Waxed Canvas with a metal zipper.
One of our core driving principles at Moop is the labor behind our bags, which is why we are always photographing and talking about the production process via our social media feeds. These zip pouches are where we begin training new assistants, teaching a high attention to detail, even in the smallest things. These are made with fabric upcycled from our main bag production, giving us a better environmental impact. These sell out quickly and are only made in small batches periodically throughout the year.
Made in our Seattle Studio.
1. Where is this made

Every Moop bag is designed and small batch manufactured in Seattle, Washington. For over 15 years, we have been producing bags designed for your day to day use. US made, small batch manufactured, made from durable materials, built to hold up for years on end. Born in Western Massachusetts, raised in Pittsburgh, PA and now happily making bags in Seattle, WA.

est: 2007
2. About our fabrics

We purchase high quality fabrics from trusted, USA based sources.  Our years of manufacturing and carrying our bags have helped us hone in on what works best for our bags and holds up to daily use.  Here's what we are currently using:

 

Waxed Canvas

100% cotton canvas has wax integrated into the fibers during the weaving process and finished with a top coat of wax for added water resistance.  Waxed canvas has a distressed look that will age and change over time.  We source ours from a 7th generation family owned and operated manufacturer, an industry leader in coated fabrics.  Waxed canvas was originally developed in the late 1800's for long shore fishermen who needed to stay warm and dry.  We like that legacy.

Water resistance: High

 

Water Resistant Canvas

100% cotton canvas.  Much like waxed canvas, a water resistant coating is integrated into the fibers during the weaving process but, there is no top coat wax finish.  This results in a surface that is only slightly distressed and will look the same, day in and day out.  It has a water resistant coating which makes it extremely durable and able to withstand the elements, keeping the contents of your bag dry.

Water resistance: High

 

Corded Canvas

100% cotton canvas with a corded weave.  Corded canvas is similar to corduroy only it has no pile, does not pill and breaks in like your favorite denim.  Corded canvas has not been treated with any water resistant coatings.
Water Resistance: low

 

Brushed Canvas

100% cotton canvas with a slightly brushed surface. Soft to the touch. Our brushed canvas has not been treated with any water resistant coatings.

Water resistance: low

 

Cordura®

Cordura® is a high performance, highly water resistant fabric.  It is light weight, extremely durable and will not absorb water.  We use Cordura® brand nylon which is all made in the USA.

Water Resistance: High

 

Leather

Our leather comes from a handmade shoe manufacturer in upstate New York.  We have partnered with them to upcycle their scraps when we can.  The leather detailing may have marks and scars due to this process but, it will never lose structural integrity.  Leather hides are sourced from Horween, the famous Chicago tannery founded in 1905.

Our full leather bags are made from leather we custom designed, from color to finish with a small family owned and operated tannery based in Los Angeles, CA. We had the aging process in mind with this leather. It will break in and age for each person in a slightly different way, carrying the marks of your daily life as it builds character.

 

Wool Felt

Our wool felt is a dense industrial wool felt. 100% merino. German milled and dyed. Felt is shock absorbent and water resistant.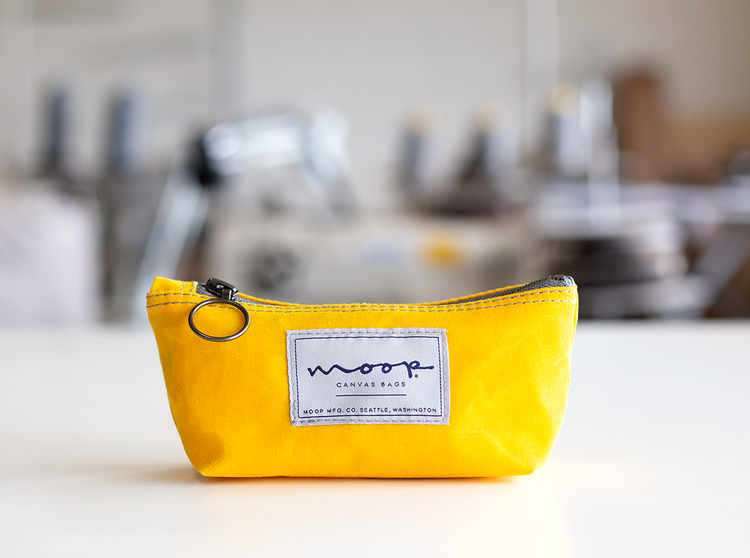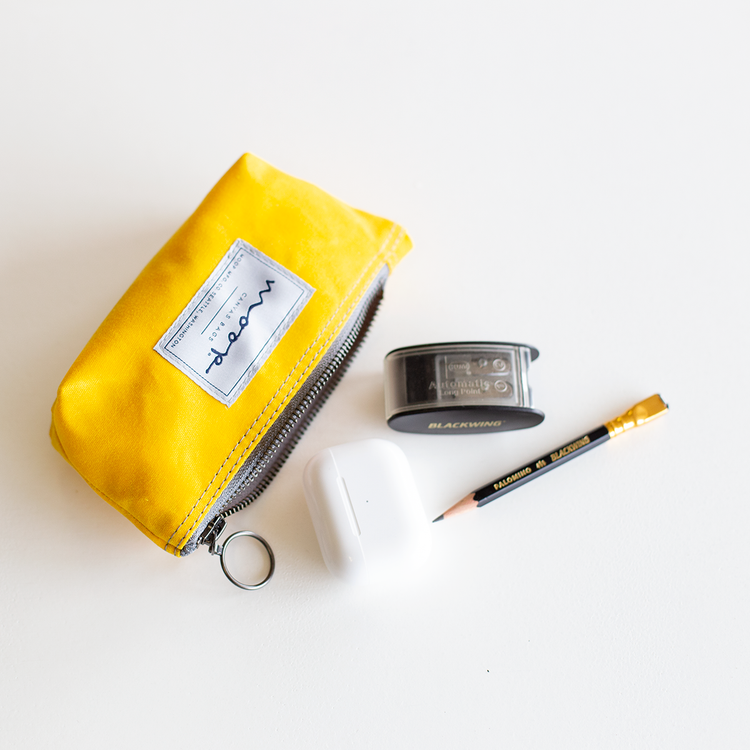 Made in Seattle
Sustainable / Local / Small Batch Manufacturing, all within a few miles of where we live and work.
Woman Owned
100% Female Owned.Easthampton / Pittsburgh / Seattle
Built to last
Durbale / Water Resistant / Designed for Daily Adventure / since 2007